First Time Home Buyers
As a first time home buyer, you may feel a little overwhelmed with the entire process of buying your first house. Our goal is to empower you with the information and resources necessary to give you the confidence and financial help needed to make the dream of buying your first home become a reality. The more you know about the home buying process, the more likely you will be able to purchase the home of your dreams.
Bunbury & Associates Tools For Home Buying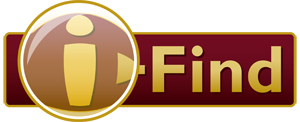 i-Find
When searching for your home on BunburyRealtors.com, sign-up for a free i-Find account.  You can easily save your searches and sign-up to receive email alerts when new properties come to the market that match your search criteria.
iPhone & Android App
Take your home search with you on the go with the Bunbury & Associates App for iPhone, iPad, and Android.  The app uses the phone's GPS feature to find homes in your proximity, or choose to do a normal search.  You can also sync your iFind account to save searches when you're out and about and view saved properties online.
Online Home Buyer Resources
Full Financial Disclosure is Crucial in Home Buying
The Impact of Interest Rates on Your Monthly Payment
Is Buying a Home a Risky Investment?