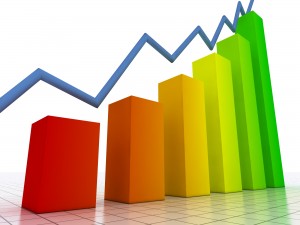 As has been the case since June 2011, Dane County home sales have equaled or surpassed those of one year ago, with July sales rising more than 25%. Year-to-date sales exceed last year by almost 23%. All eight counties within the SCWMLS primary region are ahead of 2011 with the total sales up by 22%.
New listings for the July increased slightly in both Dane County and the SCWMLS overall – most likely reflecting building confidence in the market. But with the increase in sales, inventories continue to be reduced – with total listings in Dane County 21% less than one year ago (and 15% less over the entire region). The inventory of single family homes in Dane County available for sale is now less than 7 months and down to 10 months for condominiums. Many consider a six month supply of inventory to be a balanced market between buyers and sellers.
Median prices for Dane County single family homes were 5% below one year ago while Dane County condominiums were off 7.5%. When comparing prices for the most recent twelve months with those of one year prior, single family homes are trailing by 3% and condominiums continue to be 4.6% below. On the other hand, for the first 7 months of 2012, median prices in all counties except Dane and Columbia (down 1.8%) are ahead of 2011.
It appears that investors may have returned to the market a bit. After falling for 2 consecutive months, cash sales increased once again while the use conventional financing fell. The number of REO and short sales reported in July were the same as last month for single family homes in Dane County and fell from 32 to 18 for condominiums. Overall, these sales represent 12.6% of all reported sales in the county for the month.
What's ahead? Favorable factors are still present – particularly with respect to mortgage rates and affordability. Showing requests in July continued to exceed significantly those of last year. A recent headline in USA TODAY read "If You Can Pull It Off, Buy A House." Home prices in 18 of the 20 cities in the S&P/Case Shiller index recorded gains. Is it time that prices in Dane County start to show signs of rising as well?
We will be examining these statistics in further detail over the next week in a series of blog posts. Until then, Download our Market Update, our monthly examination of South Central Wisconsin's  residential real estate market
Category: Industry News