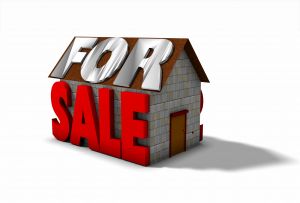 Buyer and Seller tips for the Spring Market
You always hear that spring and summer are the best seasons to buy a new home.  Because there is so much competition in these seasons to buy and sell, it can be a very stressful time to be part of the real estate market. You should always be prepared before making an offer on a new home, or before starting to market your home that was just listed. Here are a few buyers and sellers tips to make your real estate experience less stressful and more rewarding.
Buyer Tips
Make sure you know what you want before you start looking.  This can help your Realtor® narrow down what houses to show you.  If you want a specific school district or area of town, you should let your Realtor® know before they start showing you homes that aren't in your preferred location. It is also recommended that you get pre-approved for a loan before looking or making an offer.  This is going to ensure you know how much you can afford to spend, and will give you time to find a loan that best fits your needs.  It also shows the homeowner that financing has already been obtained, so they are more likely to accept an offer.
Seller Tips
There are ways you can make your home stand out to make it more appealing to buyers and sell it more quickly.  Start by making sure the outside of the home is arranged well.  Rake your yard, trim the bushes and plant flowers.  Also, make sure the lawn is mowed in a tidy fashion. Doing small things like this can point out your attention to detail.  Inside your home, start by cleaning the widows and drapes or curtains.  Then, open all of the windows in your home.  Make use of any throw pillows or blankets in light colors and set out fresh flowers.  When hosting an open house, consider having bottled water out and in ice, and make sure you are not short on marketing materials.  All of these things are small steps that together can make a huge difference in getting your home sold.